New Lecture, Golden Globe Race. Solo non stop around the world
2018-2019
End of January 2017 Mark called me for some advice on the choice of boat during the Golden Globe Race.
Since then I had a leading role on all aspects from buying the boat till the complete refit and optimisation of the sail plan. I also became Marks team manager, a compulsory function in this race.
There are a lot of stories in this project. Lectures can be customized. Think about:

Preparations
Choice of the right boat
The route from bare boat to ready to race ship.

The race
Analyses from ashore

Questions from the public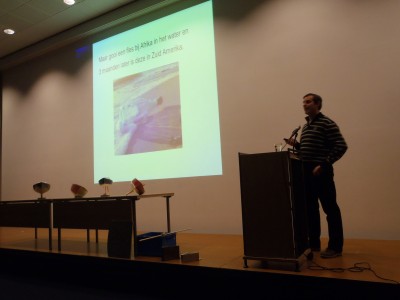 Other lectures,
I am available for talks and lectures. This can be about a subject of your choice or preference or about a topic I have discussed before e.g.
Solo & Doublehanded racing

AZAB 2015

OSTAR 2009
Doublehanded Round Britain&Ireland 2006 &2010

The design of seagoing sailing yachts, seaworthiness, speed and comfort

Solo & Doublehanded racing
About preparation tactics and live onboard.
Not only interesting for racers, but also for those who want to cruise a bit faster.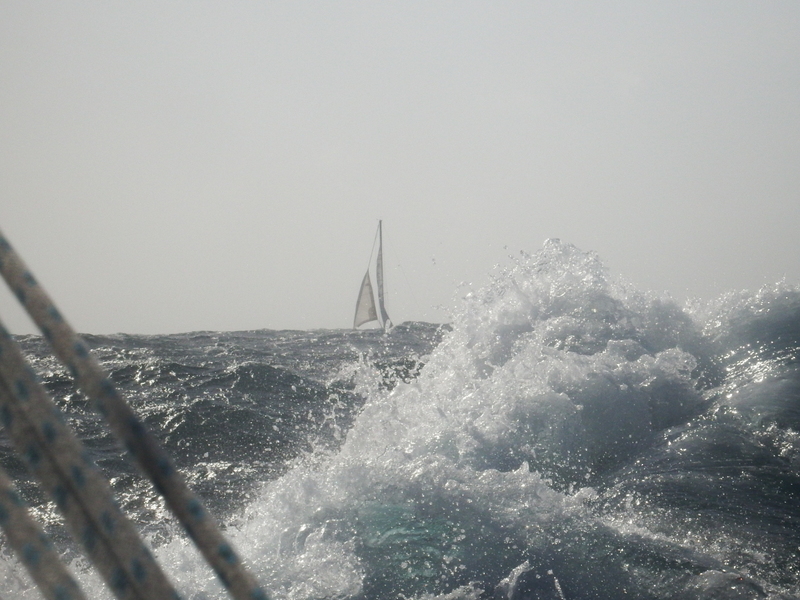 AZAB 2015
The Azores And Back race started in 1975 as a race for those who wanted to race solo, who liked the OSTAR but did not have money or time for it. Later the race was also open for doublehanded crews
After a short preparation, the initial plan was to start with a different boat that couldn't make it, I sailed my own Koopmans 35 JAGER to a second place in Class 3. My sails had already been used for more than 25.000 miles and after 20 years the log on JAGER had just passed 75.000 miles. It proofed that boatspeed is not always the winning factor.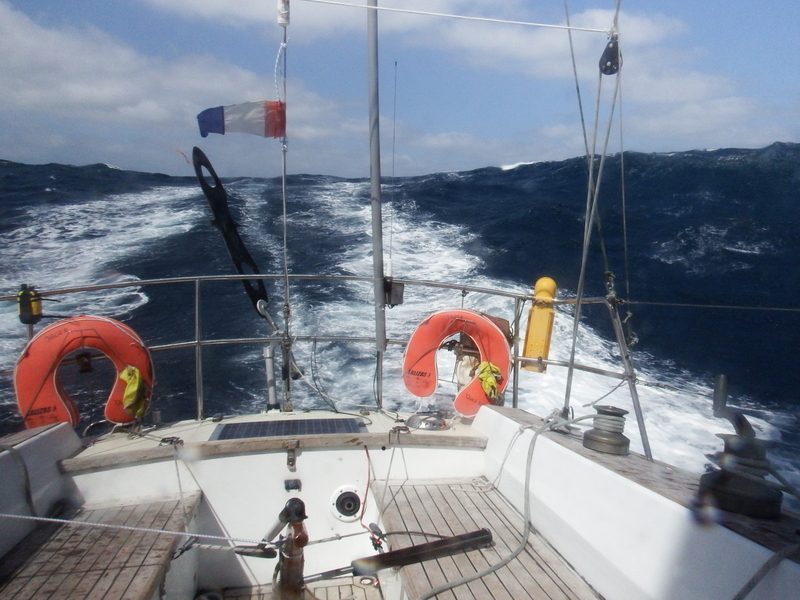 OSTAR 2009
The OSTAR is a singlehanded race from Plymouth, England to Newport, U.S.A.
After a long preparation I sailed JAGER to a third place in the JESTER class.
About avoiding icebergs, strong headwinds, a damaged upper bearing support and a safe arival.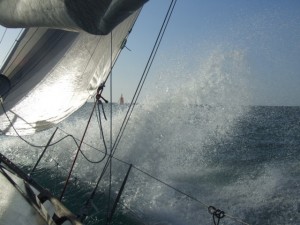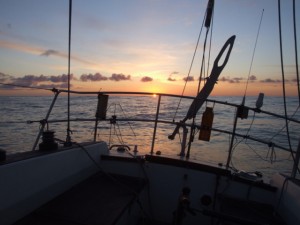 Doublehanded Round Britain&Ireland 1993, 2006 & 2010
I sailed the Round Britain three times and became 1e in our class twice.
The first time was in 1993 with a Victoire 933 special together with Maarten Russchen (1e in Channel handicap). In 2006 with Leslie Irvine (1e in class 2) and in 2009 with Jolanda, my wife. During this last last we followed three of my VQ32 designs. VQ 32 Vandal with Leslie Irvine came 3e, we finished in the middle of our class after many calms during the last two legs.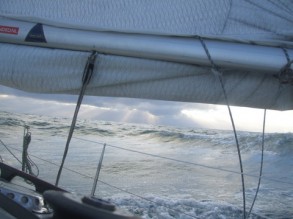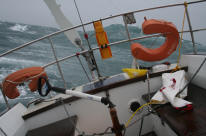 Seaworthiness, speed and comfort
Factors that are of influence and importance and how to combine these.
Foto: Huib Swets